About Trish Myatt, Realtor ® ABR, CRS, SRES
Trish Myatt, Realtor® Helping You To Buy & Sell Real Estate in Franklin, Brentwood or Nashville, Tennessee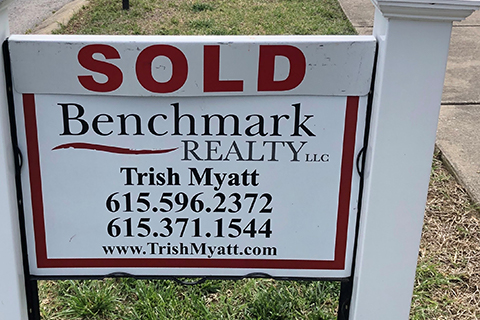 Buying and Selling Real Estate can be equally both exciting and terrifying. I promise to make the process as uncomplicated as possible and help you have fun while accomplishing your goal. I'll take the "scary" part out and only leave you with the "thrilling" part.

I love what I do and I love our Middle Tennessee area. I grew up here and know it through and through ... my family has lived in the Greater Nashville area since the early 1900s. I've lived in other cities (Boston, Ft. Lauderdale and Key West) during my corporate career and I am thrilled to be back here!

Feel free to contact me with any questions about Nashville and Williamson County. I'd love to be of help and roll out the "red carpet" for you and your family.

Best wishes!
Trish Myatt
Benchmark Realty LLC
615-596-2372

Here are some of my qualifications:


Accredited Buyer Representative(ABR)®
Certified Residential Specialist (CRS)®
Certified Luxury Home Marketing Specialist(CLHMS) )®
Senior Real Estate Specialist (SRES)®
Williamson Co Association of Realtors Celebration of Excellence since 2018
Greater Nashville Realtors Award of Excellence Winner(2010-2019)
Williamson County Association of Realtors Board of Directors
Greater Nashville Realtors Board of Directors(2015-2018)
Tennessee Realtors Director(2015-2019)
Brentwood native
5th generation to live in the Nashville Area
Educated through Williamson County public and private schools
5 corporate relocations
14 Years Sales, Marketing, and Customer Service Experience with American Express
BS in Marketing from the University of Alabama and a MBA from Nova University


Benchmark Realty LLC was founded in March 2006 by Phillip & Amanda Cantrell and now has 1200+ agents. Nashville Business Journal "Best Places to Work" 6 times, Multiple year recognition on the INC 5000 list of fastest growing companies.

Benchmark Realty Company Facts & Stats PDF

Since 2008, Benchmark Realty has experienced a 3100% growth in agent count, a 500% growth in sales, and a 200% growth in physical square footage which is during a time of unprecedented sluggishness in the housing market. This growth is attributed to the focus of the business...the definition of the word "benchmark"...a STANDARD of excellence against which similar things must be measured. Our vision is to set the STANDARD for the real estate industry in Middle Tennessee.

The Benchmark Vision:

As a company, we will consistently deliver 110% of our clients' expectations in every real estate transaction.
As our name defines, our performances will become the standard by which all other brokerages are measured.
Honesty, Integrity, Fairness and strength of Character will be our guideposts.
While maintaining these guiding ideals, Benchmark Realty will become the primary market force in residential sales in the Greater Nashville area, beginning with Williamson County.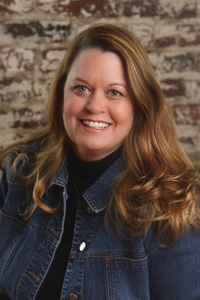 Nashville Business Journal "Best Places to Work" 6 times, Multiple year recognition on the INC 5000 list of fastest growing companies."
www.BenchmarkRealtyTN.com